Long time no post it seems.
I have been so busy trying to get some work going and working on orders for my shop, getting yard sales ready, cleaning up the debris from said yard sale (waiting for Amvets to pic up the boxes). Cleaning up and sorting after all the cleaning out and not sorting........
So many jobs to do and getting overwhelmed and confused.
I have started a daily planner binder to help me. Now that has to be organised! No wonder wealthy people hire personal assistants to keep things straight.
If you know of any good places to download planner pages, let me know please.
I am starting my matchboxes for the Swap for All Seasons swap (see side bar) so there is another pile of paper to do something with!
That picture reminds me that it is.........REDNESDAY, and I should show some pretty redness.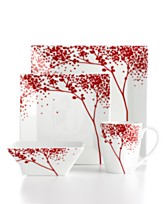 Falling Leaves china from Mikasa.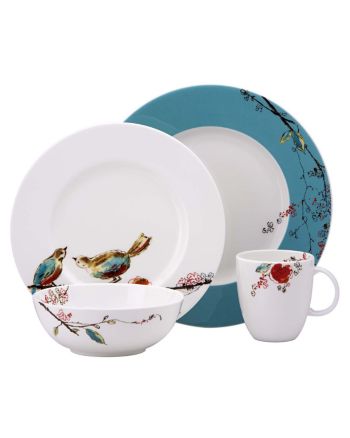 Lennox 'Simply Fine' china called 'Chirp'. How gorge is this? I would just be happy with some plates or mugs.
And of course what would a beautiful plate be without something delish on it?
Mmmmm.....Red Velvet cupcakes with cream cheese frosting.
Linking to Rednesday @
suelovescherries.blogspot.com
, come on over for some red fun!